LITIGATION & ARBITRATION (Dispute Resolution)
THE LAM LAW LLC has been engaged to advocate and protect the interest of individual or institutional clients with different nationalities in the different legal proceedings before various jurisdictions. We represent our clients before the government's dispute settlement bodies, courts, mediation forums, or arbitral tribunal to resolve disputes relating to:
Land: Contract for transfer of land use rights, disputes over land use rights, disputes over property division on land, disputes over deposit contracts;

Commercial Contracts: Domestic and international sales contracts, commercial business contracts, service supply contracts, etc;

Labor: Labor contract disputes, compensation and wage policy violations, resolution of labor discipline issues, termination, competition, etc;

Marriage and Family: Child custody disputes, division of assets in divorce, division of debts in divorce;

Inheritance: Inheritance rights, division of assets and real estate in inheritance;

Consultation on other commercial and civil dispute-related issues.
Our Litigation and Dispute Resolution services include:
Reviewing and analyzing the dispute with analysis of its strengths, weakness and possible risks, as well as offering practical advice on course of actions and potential means of resolving the disputes;

Reviewing and offering advice on existing documents related to disputes, including proofs and evidence, and also drafting and preparing necessary documents, including claims, counter-claims;

Consulting, representing clients through the dispute resolution process, including negotiation, mediation of disputes with third parties;

In the field of Arbitration and Commercial Mediation, our services include: Drafting Arbitration/Mediation clause in commercial contracts; Representing domestic and international clients as plaintiffs or defendant in arbitration proceedings; Participate in dispute settlement as an arbitrator in the Arbitral tribunal; Advice on enforcement of the arbitration award and conciliation results according to the law of Vietnam.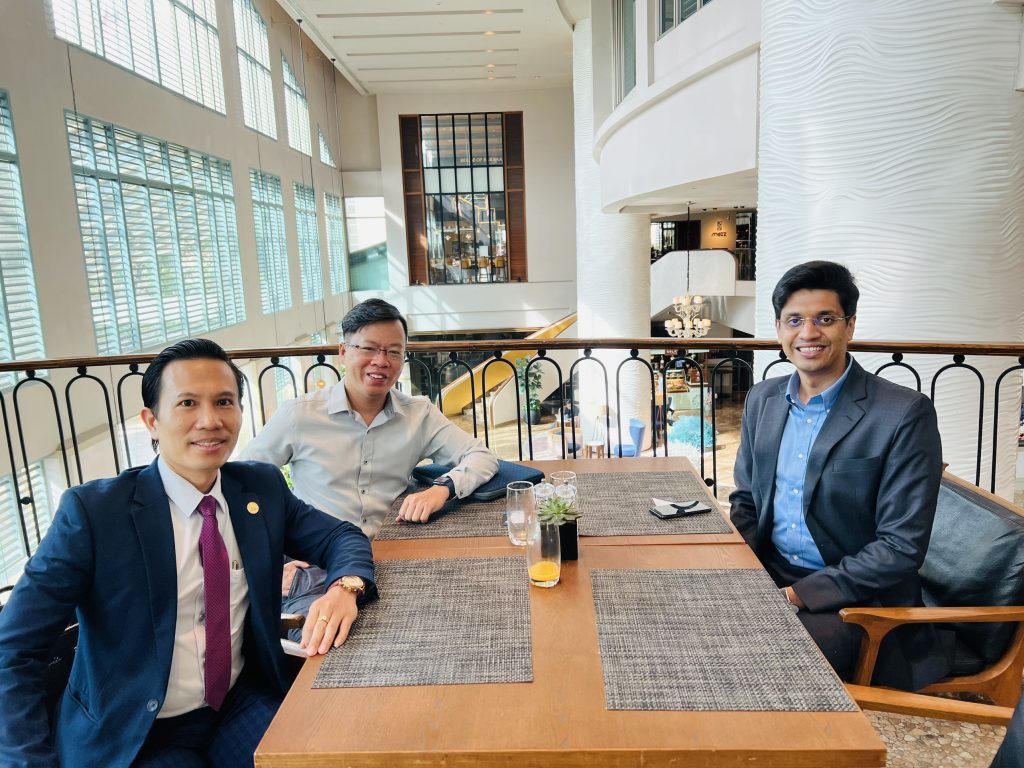 Mr. Nguyen Ngoc Lam – Founder & Managing Partner of THE LAM Law Firm in the reception of ICC representative ( on the right) – International Chamber of Commerce. The Parties discussed the contents of cooperation to support the business community in commercial business activities, as well as promote the development of alternative dispute resolution methods in Vietnam.