Residence by Investment Program (Spanish Golden Visa)
Spain is one of the most desirable destinations worldwide and is a highly sought-after location for investors. The country attracts millions of visitors every year with its amazing nature, beautiful beaches, diverse culture, and rich history. For those who wish to reside in this lively country, the Spain Residence by Investment Program is the most efficient way to acquire such status. The Spanish government has allowed for a substantial number of visas for individuals who wish to make a significant, qualified investment into the country that would boost the economy through foreign direct investment.
Under the residence by investment program, individuals and their immediate family members can become residents of Spain (through a temporary residence permit) within less than a month. Subject to general immigration rules and requirements, residents by investment can acquire permanent residence status after five years of continuous residence in Spain, and may gain Spanish citizenship thereafter.
The Spain Residence by Investment Program is ranked 7th out of 26 programs on the 2023 Global Residence Program Index.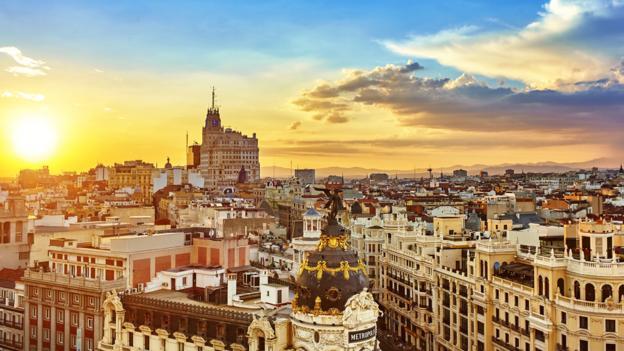 Program overview
• Minimum investment of EUR 500,000
• Processing time of approximately 20 days for the immigration procedure
• The right to live, work, and study in Spain, and free movement to the EU and Europe's Schengen Area
Main applicant requirements
Fulfill one of the following eligible investments in Spain:
• The acquisition of real estate with a minimum value of EUR 500,000 (one or several properties)
• The creation of a business project to be developed in Spain, duly recognized as being of 'general interest'
• Company shares or bank deposits with a minimum value of EUR 1 million in Spanish financial institutions
• A government bonds investment with a minimum value of EUR 2 million
Key benefits
• High quality of life
• Ability to include a spouse or unmarried partner, financially dependent children of any age (adult children must be full-time students), and financially dependent parents of the main applicant and/or their spouse who are 65 years and older
• Access to the public healthcare and education systems in the country
• A vibrant EU country that has majestic landscapes
• The possibility to apply for Spanish citizenship after two years of effective residence for Sephardi Jews and citizens of Equatorial Guinea, Latin America, and the Philippines, and 10 years for other nationals
• Excellent schools, with tuition available in English, French, German, Italian, Japanese, and Mandarin
---
For more information about procedures, time frame,… of the Spain Residence by Investment Program and other residence programs, contact us:
THE LAM LAW LLC
Office: Indochina Park Tower, 04 Nguyen Dinh Chieu Street, Dakao Ward, District 1, Ho Chi Minh City, Vietnam
Facsimile: 028 6288 3798 Hotline: 0973 097 777
Email: info@thelamlawllc.com