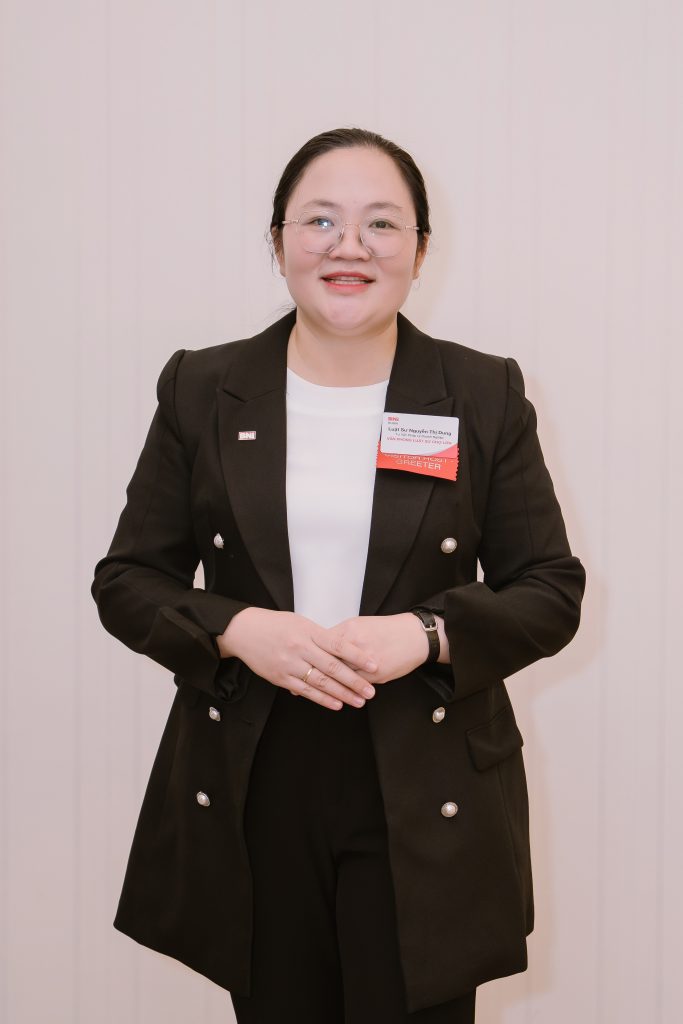 Nguyen Thi Dung (Junior Associate)
Phone: 0349 652 948
Email: info@thelamlawllc.com
Main Practices: Advice on resolving commercial disputes; Civil disputes; Family and Marriage disputes; Inheritance disputes and Gifting of heritage, etc.
INTRODUCTION
Ms. Nguyen Thi Dung is a graduate of the University of Law in Ho Chi Minh City. Currently, Ms. Dung is a member of The Bar Association of Ho Chi Minh City.
With nearly 5 years of experience working in the provincial courts of Binh Duong and 6 years in legal compliance for businesses, Ms. Dung has had numerous opportunities to work, engage, and resolve complex cases in the field of civil law (land disputes, inheritance, marriage, etc.).
Language
English
Vietnamese